In mid-April 2020, Mobile Legends: Bang Bang (MLBB) kicked off their 515 annual parties with a bang, albeit with a twist this year.
For strangers, MLBB is a MOBA (Multiplayer Online Battle Arena) mobile game that includes over 500 million downloads. According to Dotesports in 2019, they have 75 million active players.
Last year MLBB organized roadshows across Malaysia where fans experienced cosplayers and meet-and-greet sessions with some of their favorite cosplayers.
Instead of canceling their annual event, MLBB hosted the party online so that players could join and participate from the comfort of their own home. So the event became 515 eParty.
In addition to the catchy theme song, they also organized several challenges and an online show match between MLBB influencers from Malaysia and Singapore such as MasterRamen, ly4ly4ly4, Sync and Le Josette.
It is also worth noting that Sync and ly4ly4ly4 are members of the Resurgence team that were the champions of season 5 of the MPL (MLBB Professional League). No doubt the SG team had two aces up their sleeves.
However, if you haven't prepared yourself, here are some of the highlights of this year's 515 eParty.
MY vs SG Influencer Showmatch
Match 1 starts at 2:14 p.m.
In the first game, there was an epic moment when Team Malaysia Soloz managed to sneak into a turtle's last goal, giving Team MY a much-needed buff to withstand Team Singapore's onslaught.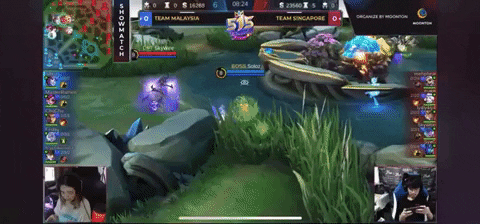 Soloz takes the turtle from the right under Team SG's nose
Unfortunately, it wasn't enough to prevent SG from snatching a lord, which then helped them get into the base of MY and secure SG's first win.
Match 2 was pretty similar, with SG securing the lead over MY with a 2-0 win.
There was a short pause before Match 3 started, where MY had a comeback moment. This time they were fueled by vengeance and Match 3 ended in a bloodbath of 78 deaths and MY secured their first win against SG.
In Match 4, at the end of the fight, we had a great team effort by MY to wipe out all 5 of SG. MY was then able to win Match 4 with the help of a Lord who besieged the SG base and ended the 515 eParty Showmatch with a 2-2 tie.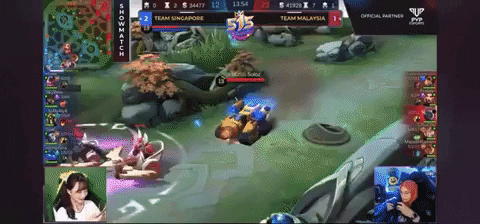 MY wipe SG for the last kick
At the end of the day, all parties had fun and the audience was amazed at how Moonton, the creators of MLBB, dealt with the eParty. A total of 130,000 spectators tune in to see how their favorite streamers and MLBB personalities challenge it.
Challenge winners receive limited edition Hero Skins
In order to ensure that everyone can demonstrate their different skills, MLBB presented its players and fans with different challenges. There were various activities such as the 515 Finger Dance Challenge, the 515 Creative Music Competition and the 515 Raya Art Contest.
Various hero skins, real money and goodies in the game were given to the winners of these challenges.
For example, the main winner of the 515 Finger Dance Challenge won $ 515.
Additional in-game gifts for all players
But that's not all they gave away.
Those who did not want to take part in the challenges were not left out. More than 200 items were also spent in the game. Among the 200 items in the game, a new hero, Luo Yi, was also given away free of charge to those who logged into the game on May 16th.
Photo credit: Mobile Legends: Bang Bang
– // –
If you missed it, it's fine as there's always next year. MLBB often hosts in-game events where you can win in-game items. So you should only keep an eye on social networks.