Season 25 of The bachelor It looked promising, starting with the cast of Matt James as the first Black Bachelor, as well as the series' most diverse cast to date, with over 25 self-identified BIPOC women. Unfortunately, for a show with a long history of problematic racist fundamentals, this season has shown that the franchise is still unprepared to handle the complexities of race and condemnation of racism on its platform. As it becomes clear which candidates and storylines the scene runs through, white has again prevailed as the main character.
Every episode this season has been especially hard to watch as we kept getting narratives about the white contestants – and the drama that surrounds them – rather than the women of color. It's a shame we didn't learn about the stories of savvy black women like Chelsea Vaughn or Pieper James who gave the show a different perspective and life experience. Imagine the honest conversations about the race that we could have seen! We only hear at length from the BIPOC women in their collective statement denouncing racism and refusing to be touted by the franchise as a performative measure of racist progress.
Instead of getting to know and get to know the black women on the show, we were bombarded with white at every turn. Let's look at Victoria Larson, who regularly battled women of color around the house (remember how she ripped the crown out of Miss Puerto Rico Universe's head?). Then there's Anna Redman, who spreads rumors that Brittany Galvin is an escort. How about MJ Snyder's readiness to fight Jessenia Cruz? (MJ pursued her aggressiveness by armed her tears to deny guilt for the situation.)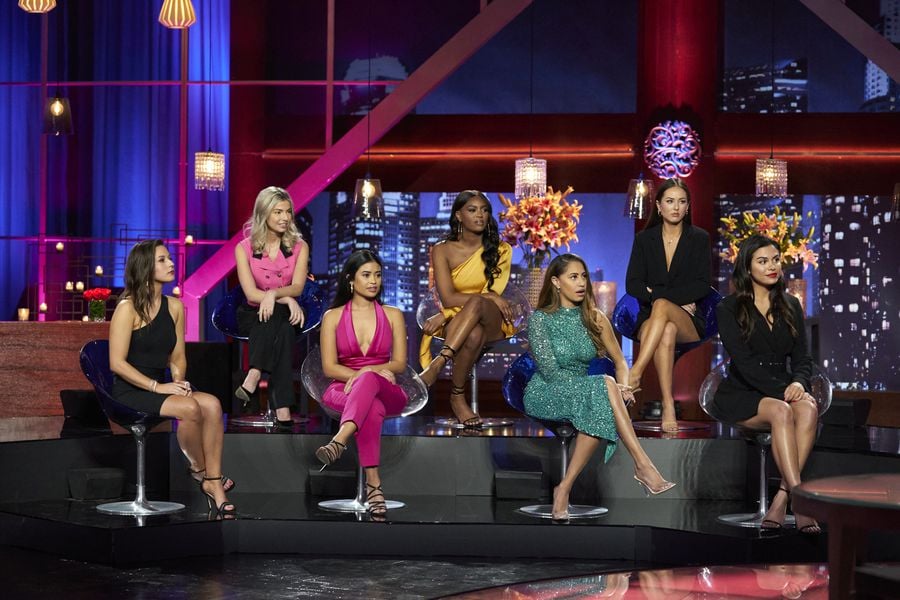 The most egregious example is of course the downright racist racism of Rachael Kirkconnell, which was defended by host Chris Harrison. She was exposed for attending an "Old South" antebellum party who liked racist social media posts and culturally appropriated the indigenous community when she donned headdresses for a costume party. The sad part is that undergraduate fans are used to this type of exposure of racism by candidates. Most shocking was to see Chris Harrison's defense of white in his controversial interview with Rachel Lindsay, in which he defended Kirkconnell's actions and described her as "that poor girl," who in turn featured a narrative of white, a white woman who is fragile and is innocent, naive, and unable to inflict racial harm and trauma.
"It's grueling to hope that the franchise will make progress," said KJ Gong, a BIPOC woman and member of the Bachelor Nation, who hosts weekly zoom viewing parties. "We do more than pay lip service to racist inclusion and representation just to be disappointed with the efforts that producers and show managers are making to avoid any real reflection on the identity of this country and its viewers."
So that the Bachelor can expand its reach to a racially more diverse audience, it has to reckon with its white centering. This means that the show's creators, its writers, producers, and directors must address this at every level of show production, from casting to editing, to ensure that there is real action and accountability in place not to perpetuate racism in their practices.
The fate of The bachelor Franchise remains to be seen, but it's clear that many, from fans to alums, are calling for change. To date, the show and network have not released a statement denouncing racism or an acknowledgment that he has made a mistake, and more work needs to be done. In order for the show to remain relevant in the future, one needs to understand that the desire for racial inclusion is not only responsible for responsible television, but is also essential to its business model. The time has come for The bachelor to decide which side of reality TV history to be on. If the franchise is really to grow and transform, it has to break away from centering the white, starting with questioning its own infatuation with white romance and relationships.