In our Q&A series Last call, let's get to the bottom of the last detail with some of our favorite celebs – from their last great moment to the last song they listened to. Lily D Moore answered our call this week.
Lily D Moore plays one of our favorite characters on Netflix I have never. As Paxton's adoptive sister, Rebecca isn't afraid to tell it as it is and to put Paxton in his place if necessary. After the premiere of the second season of July on July 15th I have never, Lily raved to POPSUGAR about all the fun she'd returned for season two. "It was amazing. It was definitely a fun experience to see everyone again," she told us. "I had a nice time!" Season three of I have never has yet to be confirmed, but when it is picked up again Lily will be totally devastated to return. "Cross your fingers," she said. "Hopefully I'll be back."
In addition to starring Rebecca on the popular Netflix series, Lily also teased a "top secret" project with Vanessa Marano. Based on their respective IMDb pages, it looks like the two will appear on the upcoming NBC show Dangerous mothersbased on the Spanish series Señoras del (h) AMPA. Lily, who was born with Down syndrome, is also an ambassador for Special Olympics, "a global inclusion movement that uses not only sports but also education, health and leadership programs around the world on a daily basis to end human discrimination and empower people with intellectual abilities ". Disabilities. "Check out the rest of Lily's Last Call interview beforehand.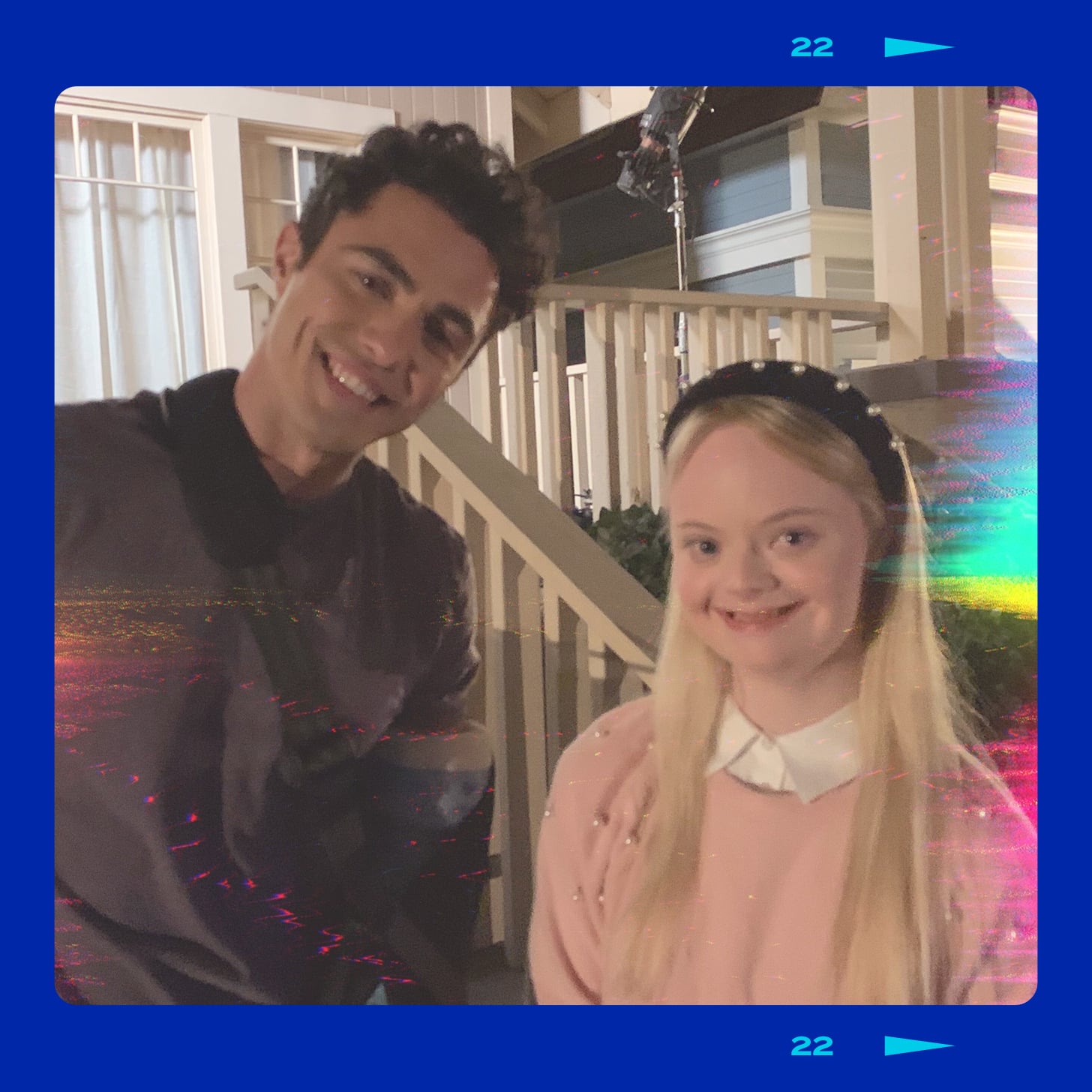 How was the last day on the set of Never Have I Ever?
It was really fun even though the (COVID-19) logs were there and you couldn't hang out with all of them. Everyone was so nice and welcoming and it was just a very fun time.
What was your last activation for Special Olympics?
A few months ago I attended the #RespectWeek Elementary Inclusion Hour. It was hosted by Special Olympics Iowa, and I talked about the importance of inclusion in school. I thought it was great fun because I was interviewed by young children and it's just fun to be at Special Olympics because you can meet different people with or without intellectual disabilities.
What was the last show you saw on Netflix?
Season two of I have never – I highly recommend it.
What was the last thing you did to care for yourself?
I did my nails for back to school. I'm starting my senior year next Friday. Also, I always put moisturizer on my face because when your skin is sometimes dry it needs that moisture and it smells good too.
What was the last song you heard?
"Ruthless Love" by Cory Asbury. It reminds you how much Jesus loves you and everything he does for us.
Which book did you last read?
A dog's purpose (by W. Bruce Cameron). It's about a dog that invades people's lives and helps you in your struggles on your journey and then dies, (but) comes back as a different dog every time. It just keeps helping people in their journeys and struggles. It's a very good book, but also very sad.
What was the last thing you ordered online?
A game called Weird But True. It's a very fun game. It all has different questions about history and animals and all that.
What's the last gift you received?
I turned 18 on my birthday and my parents gave me a trip to the beach. It was great fun. We saw a lot of dolphins, got in the ocean and ate a lot of seafood.
When was the last time you were starry?
I actually met Laura Marano. I'm a huge fan of her because she was on the show Austin & Ally. I was a kid so I saw this show and really wanted to get to know it, and finally I got to. It was great because I'm working on a top secret show with her sister (Vanessa Marano) right now.
What's the last piece of advice you received that changed your life?
From my grandmother. She always said, "Follow your dreams, do what makes you happy." Unfortunately she is in heaven right now, but I know she is looking down and very proud of me.
Image Source: Courtesy of Lily D Moore