Have you ever wondered what the world would be like if witches lived openly among us? Allow us to introduce you to the new Freeform range Mother country: Fort Salem. The show, which premiered on March 18, takes place on another timeline in which witches ended the Salem witch trials by concluding a deal with the U.S. government and agreeing to use their powers to help the military help. At the heart of the story are three young witches – Raelle (Taylor Hickson), Tally (Jessica Sutton), and Abigail (Ashley Nicole Williams) – who enroll in Fort Salem and complete basic training as the world tries to shut the country up in front of them protect a terrorist group called the Spree.
While the intriguing plot certainly adds something new to the supernatural genre, one of the most important things Star Taylor Hickson pulled into the series was the "reversal of gender role". In this new timeline, not only are witches part of the military, women are also at the forefront. "As a woman in this industry, we always fight for that opportunity," Hickson told POPSUGAR. "Instead of playing a used role like the woman or sister, you see these female characters driving the series, and their motivation is incredibly powerful." See what else Hickson had to say about the upcoming show.
POPSUGAR: In the first episode we learn a little more about the background stories of Raelle, Tally and Abigail and why they wanted to join the army. What would you say is your character's main motive to get involved?
"As a woman in this industry, we always fight for this opportunity."
Taylor Hickson: Your motif will definitely change over the course of the season. But initially, you see, in all her exhaustion she just wanted to avenge her mother's death. Perhaps there is a vulnerable part of her who wants to learn more about what her mother's last moments were like, what her mother's life was like, and how she devoted herself to her cause and purpose. The last thing that connects her to her mother is the shared spirit of healing people. She just wanted to know more about her mother and somehow feel closer to her.
PS: How does her mother's death affect her time in Fort Salem?
TH: Well, as a direct quote from Raelle: "Conscription is slavery due to another need." Her loyalty is challenged between the feeling of loyalty and the feeling of belonging to her and supporting the army and wondering why people join the Spree and protest what it belongs to. It always fascinated me, who is really the bad guy? I really respect Raelle for seeing this more objectively, rather than just listening to the propaganda that is put in her ear.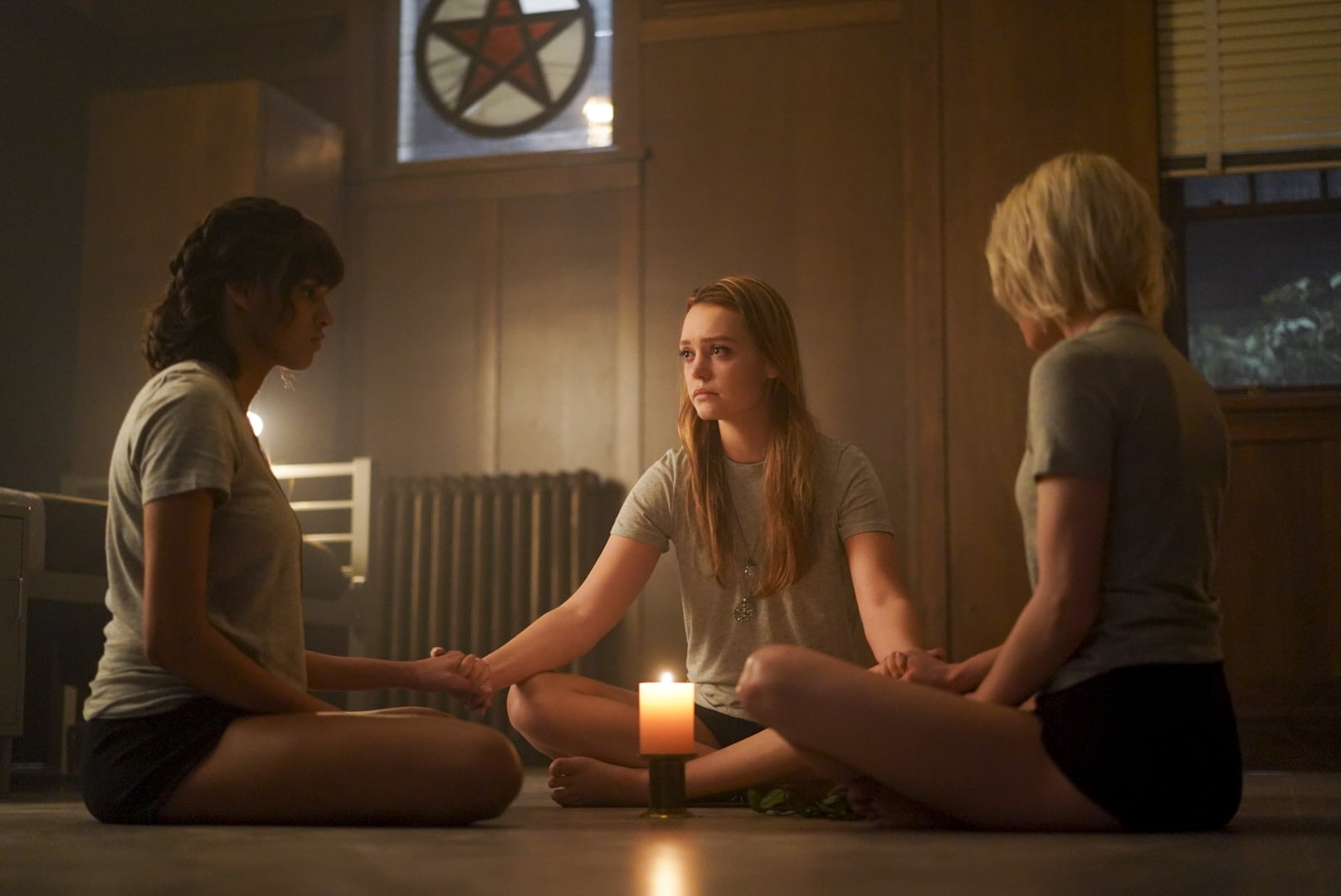 PS: Raelle and the members of her unit first hit each other at the first meeting. How would you say that your relationship develops over time?
TH: You see her particularly challenging Abigail. Raelle doesn't want to be an alpha, she doesn't want to be a beta, but she definitely doesn't want to know what to do. We see that she is very emotionally distant. It focuses much more on independent success than on team strategy. Over time with support, especially from tally emotional (she sees) that she can be vulnerable. (She has the feeling) to have a voice and to be heard and to feel important, which is crucial in order to find a place of belonging and to find a purpose for which she can still work towards for the first time in a long time.
PS: In this first episode we are introduced to General Sarah Alder, the senior military officer and who has been with the witches since the witch trials in Salem. What can you tell us about her character and how she leads the witches?
TH: This changes over the course of the season, but Raelle's opinion of General Alder and her real motives prompt her to take a closer look at the Spree and the actions of the army. (Alder is) a delicate matter, because as a leader you have to make such sacrifices, not only for yourself, but also for the good of your people. Observing the way in which their actions affect not only themselves but also the people they lead is actually very empowering to observe.
PS: During this time, the army is also trying to protect the country from a terrorist organization called the Spree. What do you think is the main motivation of the Spree for their attacks?
TH: The propaganda we feed is a bit mushy. (The Spree) started protesting against witches in the army. They said, "Let our people go." These protests obviously became more drastic and dangerous when they started hurting and killing people. You basically demonstrate to the United States government that if you don't let our people go, we'll take your people away from you. In return, we are committed to protecting the civilian population of the United States. It becomes a witch in witch-fighting who is like a never-ending circle of conflict that is pretty sad and funny.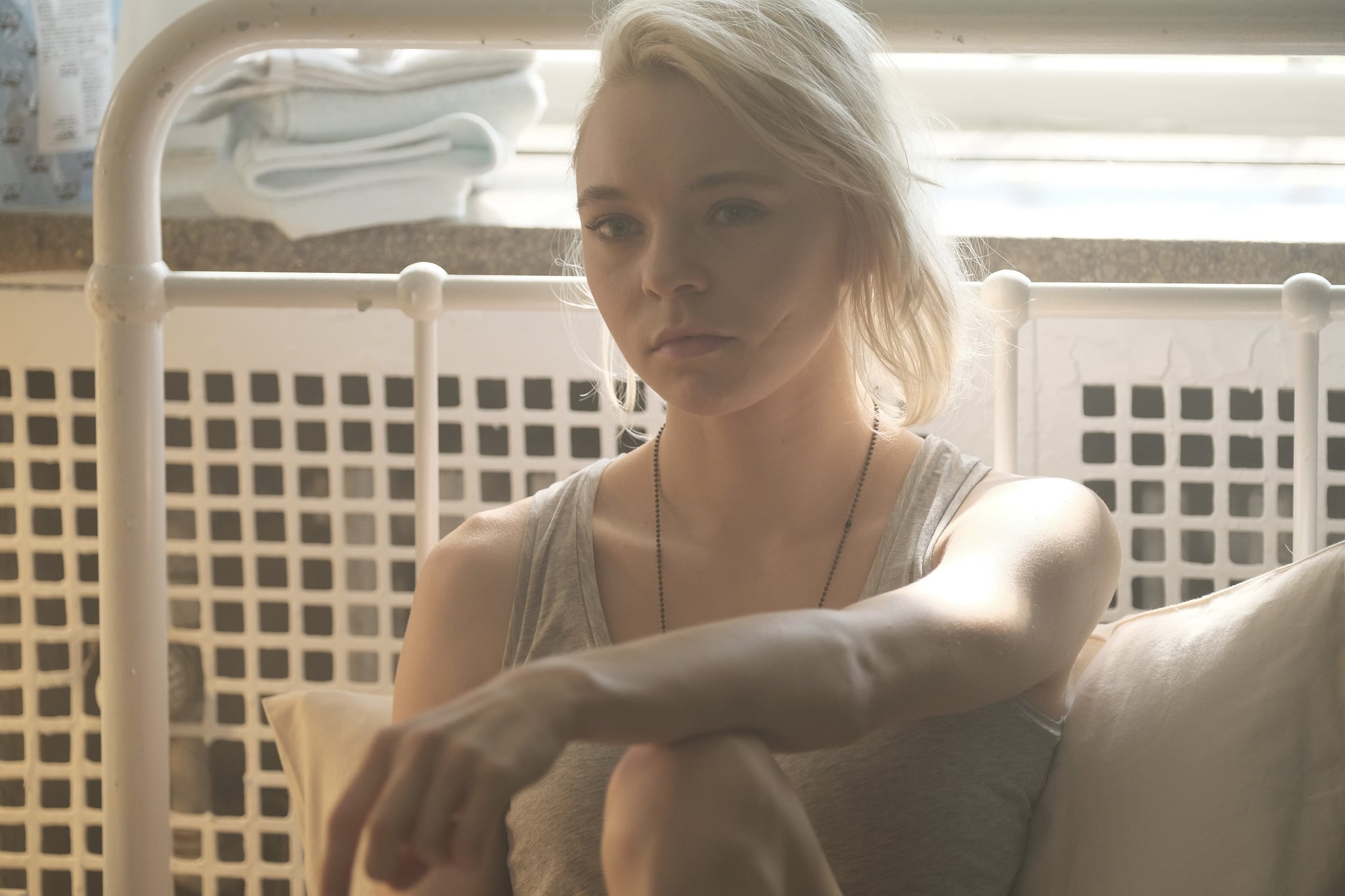 PS: In the first episode, Raelle comes close to a character named Scylla, who we learn is secretly a member of the Spree. What can you tease about her character and how will her relationship with Raelle develop this season?
TH: Well, Scylla's character is a motivator that helps Raelle overcome her suspicions and discover that she doesn't have to carry all that weight alone. In return, Raelle begins to do her job better and adopt the idea of ​​team strategy instead of being successful on her own. She begins to let go of this main motivation to avenge her mother's death, and is more about honoring her mother's death as the story unfolds.
Raelle and Scylla's relationship is passionate. It is intense. There is so much depth and determination. It is powerful. Everything is expensive. As an actor, it's always an amazing tool to explore new relationships and new territory, and Amalia Holm, since Scylla is such a phenomenal scene partner and it's an honor to work with her. The chemistry was so organic and is probably one of my favorite things that developed over the course of the series and that I really had to put my heart into. Here you see the most in the spectrum of movements for Raelle. That makes them very dynamic and less static. You see the softer side of her. It's one of my favorite things about the series for me.