The second time I saw Netflix's Indian matchmaking When I popped up on my TV home screen, I excitedly texted a couple of my Desi friends to see if they'd heard about it. Last year was a big year for the Indian community with Mindy Kalings I have never Feedback from so many people. I'm not saying there weren't any stereotypes that surprised me on the show (like some of the character's false accents or the opening scene where Devi prayed for good grades over a book), but there were some moments that really hit me in the coming-of-age comedy.
While I was excited about the spotlight on something related to Indian culture, it felt like a personal secret to the world was being exposed. I was a little concerned about how Indians would be portrayed, especially to people unfamiliar with a culture where arranged marriages are considered the norm. Would the show go into the complexities and nuances that come with matchmaking? Was the show just for entertainment like Million Dollar Matchmaker or 90 days fiance – both are addicting, IMO – or would it delve deep into the ugly side of arranged marriages and talk about women "who were at the end of soul-destroying rejection and unfiltered criticism," as one of our contributors, Nandita Godbole, thoughtfully pointed out in her essay down.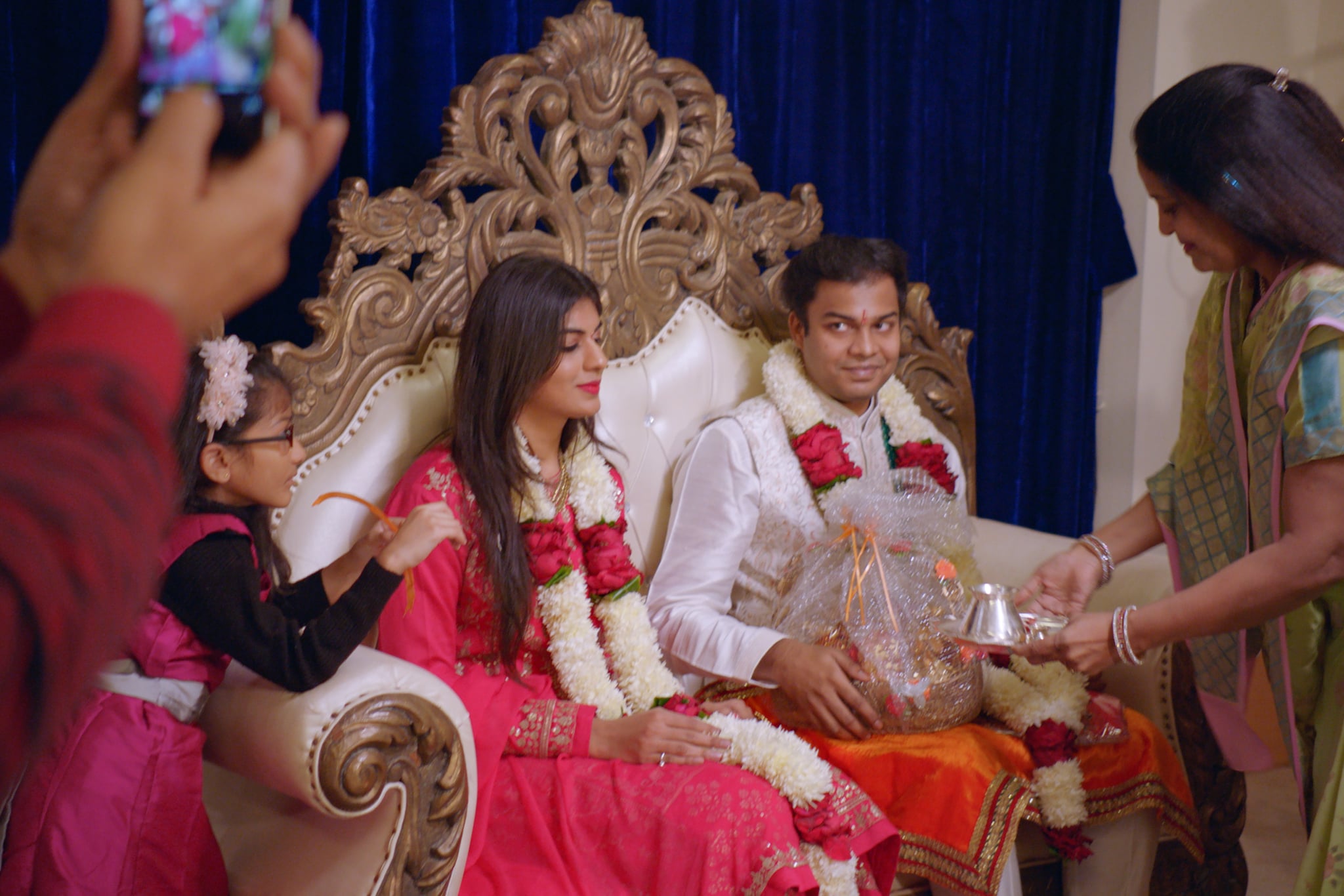 As an Indian, I have been asked about arranged marriages my whole life and had to answer questions like, "Can you choose who to marry or do your parents choose for you?" I would be lying if it didn't bother me, especially since I was with someone who is not Indian. I was born in New Jersey and grew up in places like Dubai and Mumbai (you can just call me Nikita Charuza from Mumbai). I know many people who have arranged both marriages and "love marriages". I understand the phrase "love marriage" sounds ridiculous even as I write this, but it really is broken down into these two categories. You're kind of tossed into either of those two buckets, although no two stories are alike. My parents had a "love marriage" and I was fortunate that they supported my decision to marry who I wanted. At the same time, I also have friends and family members who arranged marriages and you wouldn't be able to tell the difference because they are so happy. Some have even compared it to another way of being introduced to potential partners like dating apps, but there is a lot of social pressure associated with choosing that route.
In a way, I felt like the show put us back in first place by not addressing issues like sexism, casteism, and colorism that were so evident on the show.
That being said, I am completely unaware of the fact that there are women who have no choice and are treated as transactions with arranged marriages and the multitude of pains they have endured. I also know people who tried the matchmaking process and left the situation pretty quickly because of women like Sima. I feel like the show took away from the Indians today how far we are from these age-old stereotypes of South Asian customs and traditions. In a way, I felt like the show put us back in first place by not addressing issues like sexism, casteism, and colorism that are so obviously portrayed on the show.
One such example is when we are shown the biodata of what the performers are looking for in potential partners. Bio data is pretty important when it comes to the matchmaking process, and you can think of it like an expanded version of an online dating app bio or personal résumé. The producers had a chance here to discuss topics like casteism and how it shouldn't come into play when it comes to deciding what qualifies someone to meet a potential partner. Instead, they doubled in by giving someone like Sima (who believes in precisely these outdated beliefs) the power to use these issues against the occupation. She even goes a step further, using casteism and sexism as reasons why she "struggled" to find partners. One of the most obvious examples is Richa's introduction at the end of the series. When Richa lists what she's been looking for in someone significant, she wants a man who is "not too dark, you know, fair-skinned." I winced when I heard her say that. However, Sima and the producers just cross it off like it's nothing more than an open dialogue about how wrong this is.
Still, there are definitely moments on the show that were entertaining, like Sima introducing herself as "Sima Taparia From Mumbai" every two seconds and Aparna saying things like she hates comedy and can't find beaches to relax in. My friends and I even started introducing ourselves like Sima when we talked because, like the rest of the world, we thought it was funny that she wanted everyone to know where she was from. I got sucked in and wanted to watch episode after episode. It seemed like I had found my answer: the show is for entertainment only.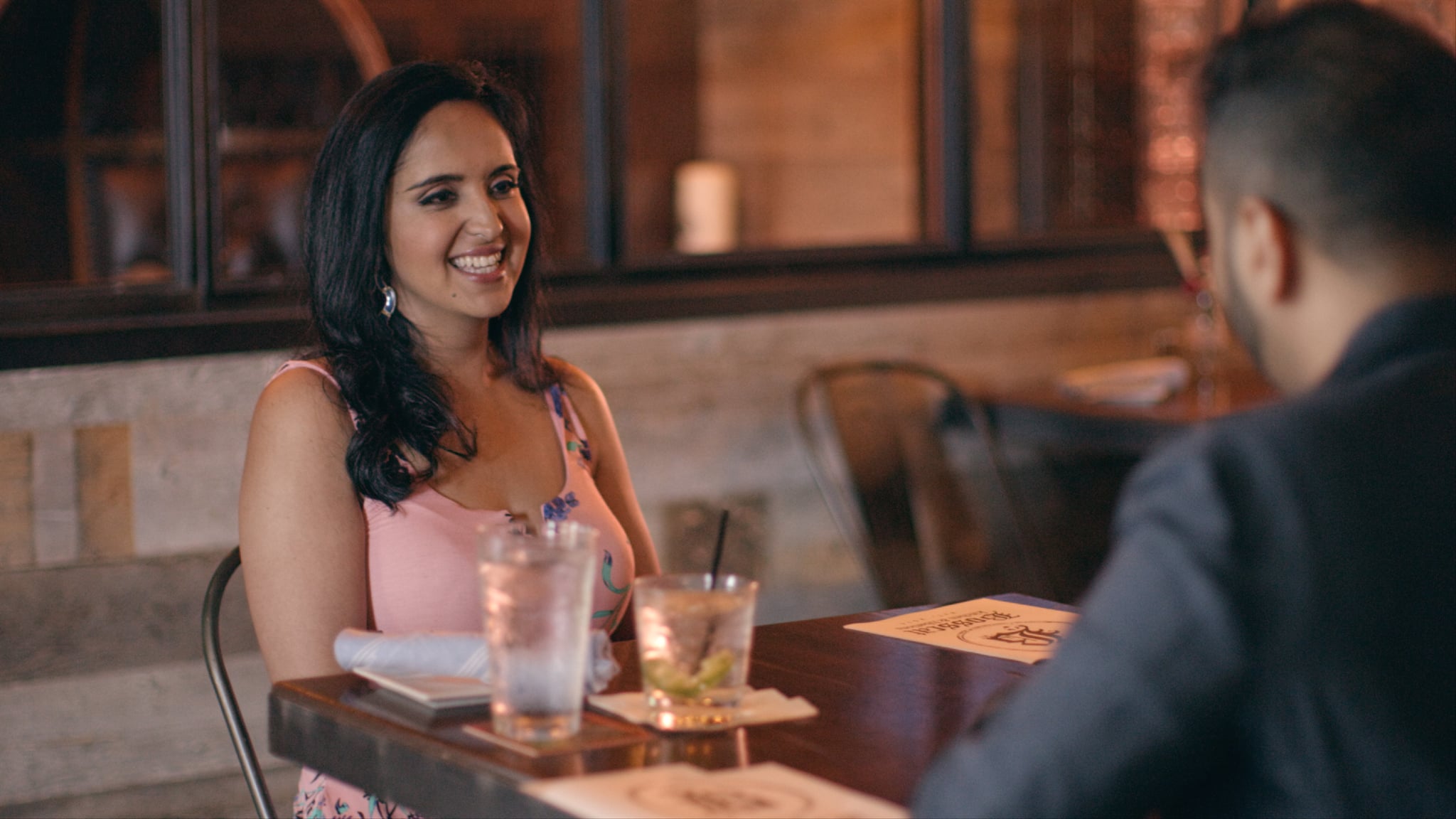 Two of the actors who attracted me the most were Aparna Shewakramani and Nadia Jagessar, who I went to high school with in New Jersey. (I think the one stereotype of every Indian person who somehow knows each other is true in this case.) Personally, I feel that Aparna got so much flak just knowing what she wants in life based on how the show was edited. As she spoke to Aparna, she said to me, "I certainly wasn't portrayed as I expected. The more thoughtful viewers are understandably upset that a woman who is strong and successful will be slandered when she goes after who asks what she wants and believes enough what she deserves. " it. "Aparna watched the show and saw certain situations being taken out of context." The hardest moment was definitely seeing the viewer not getting the full Srini story. My family and I weren't upset with him because of his career choices. Instead, a lot was happening outside of the camera, which made me very uncomfortable. I found it hard to see how the scene was presented in such a disjointed manner. "
I think what's important here is that the show should be taken as face value: it's a reality television show, the sole purpose of which is to entertain, not educate.
While I was watching the show I yelled on TV wondering why anyone would even help maintain these harmful stereotypes about South Asian women and bring them into the universe. Aparna was definitely the hardest hit when it came to this. When asked how she felt about how some viewers reacted to her asserting herself in relation to the qualities she seeks in a significant other, Aparna stated, "I would say it's our chance to really examine how we digest media and that. " The reality of what is brought to us so that we can become better educated consumers. While I'm glad that my portrayal on the show is sparking a healthy debate, I also think viewers should consider how this show merely portrays two-dimensional archetypes, assisting in discussing the main theme of arranged marriage in India and throughout South Asian diaspora. "
In the past (or how Sima is seeing things now), divorce was an obligation when it came to finding love and it's a permanent mark on your record. When Rupam, a divorced single mom, found her match on Bumble, I screamed in delight because I was horrified at the way Sima treated her. However, I would be lying if I said that there are no people in the Indian community who would react in the same way as Sima. Being divorced is a huge red "X" on your file, warning the rest of the world that something is wrong with you (though far from it, as in Rupam's example) and you don't deserve to be happy be because of it. I think that's the old way of thinking and I was so proud to see how far we've come over the years. Perhaps the show should have focused on calling that out and showing how far we've come – not everyone has to be "flexible," as Sima says repeatedly throughout the show.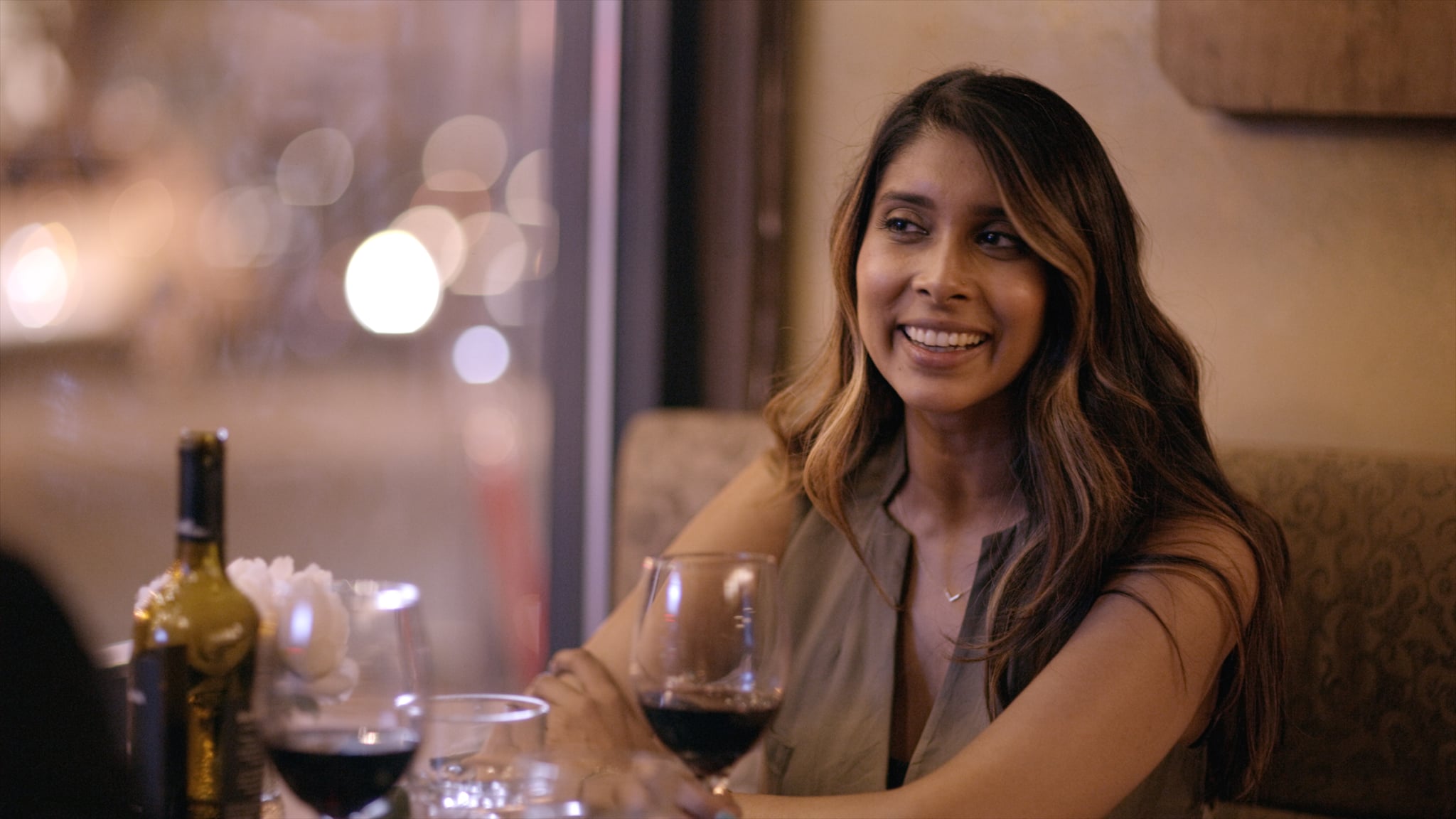 "I think there have been moments when women have been portrayed as & # 39; more difficult & # 39; and we need to be & # 39; more flexible & # 39; but as a modern, independent woman, I hope others are inspired Creating a level playing field and recognizing that we should survive If that makes us "difficult", so be it. We don't have to lower our standards or requirements to find a partner, "Nadia told me during our interview.
Like Rupam's divorce, being Guyanese is seen as an obligation when it comes to Nadia's trip on the show. "That was hard to watch because it reinforced every stereotype I have been with Indian men in the past," she explained. "I was open to finding an Indian, but would they be open to me because I was Guy? It was a pain point in a lot of my previous relationships! Would these men want to take the time to learn about my culture? To Realize that we're not that different? Realize that my values ​​make me a good person, not where my family is from? "
I think what's important here is that the show should be taken as face value: it's a reality television show, the sole purpose of which is to entertain, not educate. Was the show worthy and entertaining to watch? One hundred percent. What I missed was that it wasn't an exact lens for the world of matchmaking, just another addicting reality TV show. Producers should have thought more about how to maintain stereotypes in a world of people who don't know much about a culture so rich in history. Who knows, maybe "the stars weren't aligned" when it came to the stereotypical show.